If you already own a Canon camera, then you are in luck. You can now use it as a webcam. Why is this great news? because it gives you the canon quality video image. Just check the video I uploaded (above).
Canon has released a beta of "EOS Webcam Utility" to connect your camera to your PC via USB and use it as a webcam. Unfortunately, at this moment, it is only available for Windows 10, though Mac OS version should follow soon. 
"Built by Canon software developers, this beta version software helps consumers to improve their video appearance while using popular video conferencing applications in the market, delivering clarity and high-image quality," Canon wrote in its press release.
The supported Canon cameras are: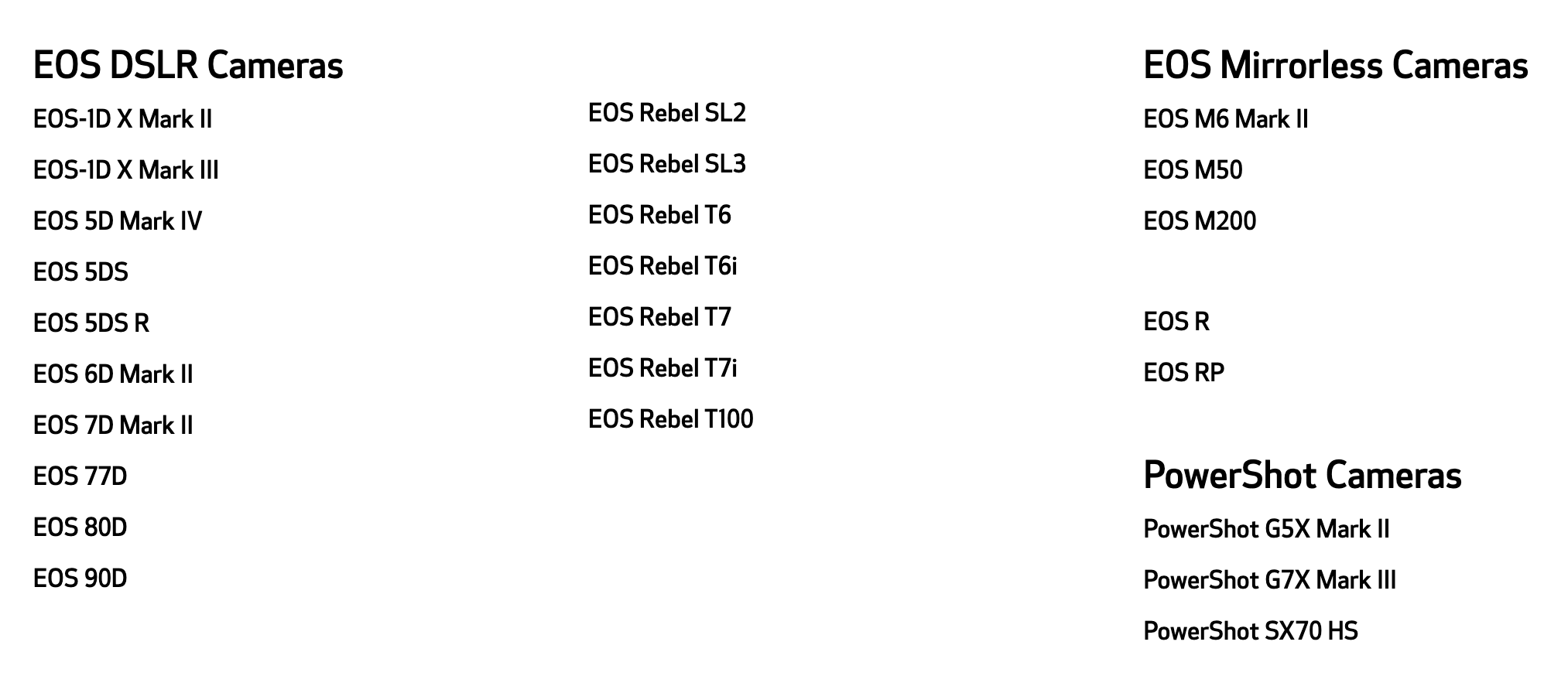 If you don't already own a Canon camera, i recommend to buy one. Not only for using it as a webcam (outlined in this article) but for general purpose use to get great looking holiday and family photos effortlessly. The Canon M50 is a great all rounder for any occasions whether you are a beginner or an amateur shooter at an affordable price. If you are a professional shooter, then you really want to look into the more expensive Canon EOS R.